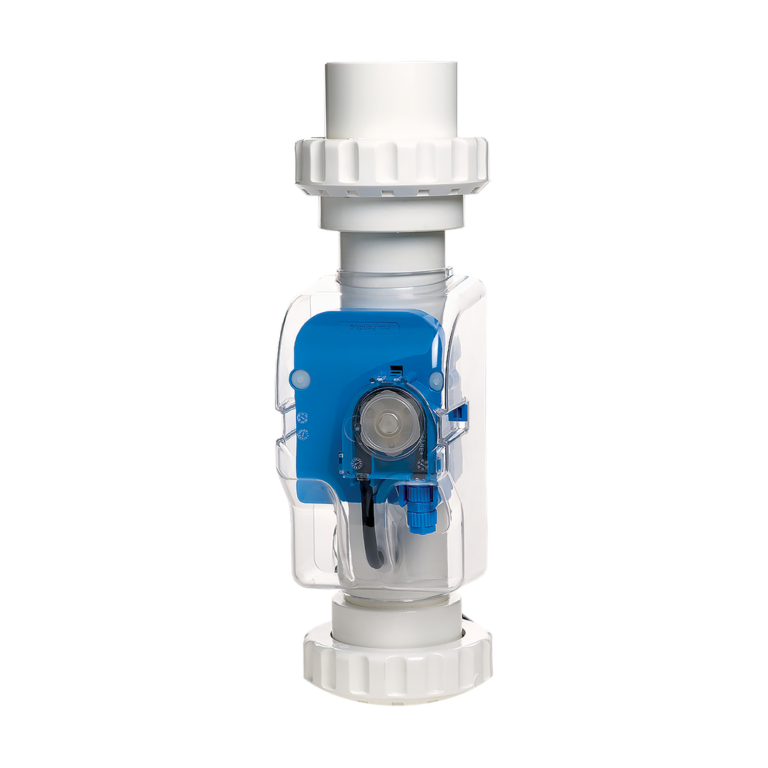 Maintains a constant low pH level in the pool.
Enables chemical cleaning of the chlorinator cell, without dismantling.
Enables acid feeding to the pool with no need for human touch.
Keeps the pool well balanced and the cell lime-scale free for long periods of time.
Inserts acid in a very slow and user-friendly manner.
Simple and direct installation – by glueing the piping as an extension to the chlorinator cell.